Understanding the Growth of Natural Foods: Insights from retailMetrix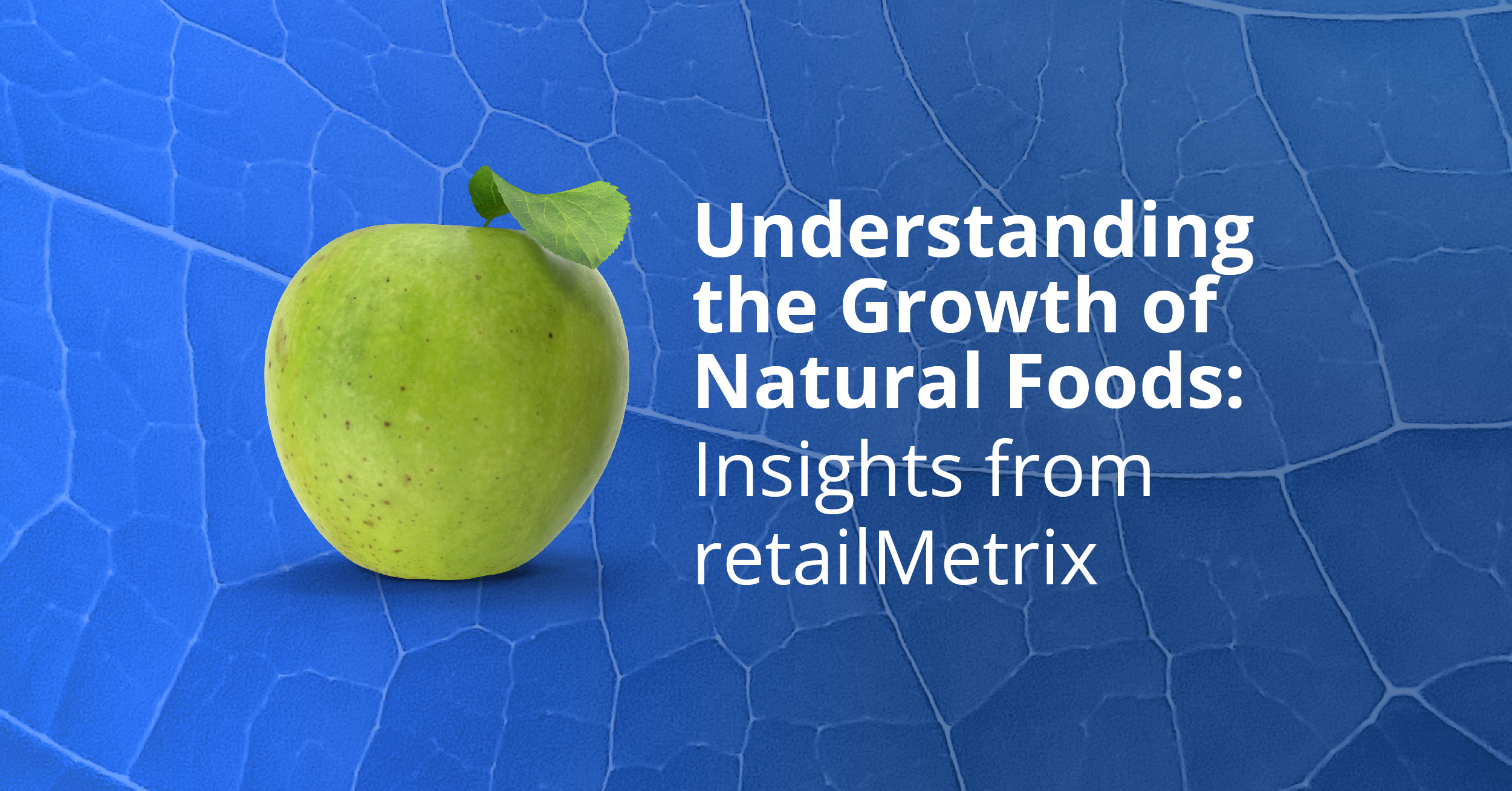 Introduction
In recent years, there has been a significant surge in consumer demand for natural foods, encompassing various categories like organic, sustainable, and health-focused products. This blog post explores the growth and impact of this trend on retailers, with insights derived from the data analytics platform provided by retailMetrix.
The Rise of Natural Foods
The term "Natural Foods" initially referred to non-processed products or those without certain additives. However, it has evolved to encompass a broader range, including health products, organic foods, and plant-based alternatives. Although there are no uniform standards for natural food products in the United States, its significance as a marketing term cannot be underestimated.
Factors Driving Consumer Demand
The increased popularity of natural foods can be attributed to a variety of cultural, medical, and economic factors. Growing numbers of consumers have dietary allergies, while others prioritize sustainable sourcing. Additionally, there is a general increase in consumer interest in nutrition. These motivations collectively contribute to the rising demand for natural foods, which profoundly impacts retailers of all sizes.
Organic Products and Price Dynamics
Within the natural foods category, organic products have become particularly recognizable and continue to grow in popularity despite their relatively higher prices. For instance, in 2017, 88% of US households had purchased organic food and beverages at least once, and retailers have discovered that displaying organic foods in deli, grocery, and meat departments maximizes uptake.
While organic costs have decreased in recent years, they still remain more expensive compared to conventional alternatives. For instance, organic eggs are 122% pricier than conventional eggs, and similar price increases can be observed for milk, vitamins, and baby food. However, private label organic products are on average 18% cheaper than branded organics, making them an ideal choice for low-income households seeking organic options.
Customer Focus on Nutritional Benefits
The increased popularity of natural foods is closely tied to consumer interest in dietary health. Approximately 36% of US customers actively seek food and beverages that help them meet nutritional goals, while an additional 60% seek additional benefits like antioxidants, vitamins, or minerals. Though this category is susceptible to short-term fads, certain nutritional categories consistently demonstrate growth.
Key Trends and Growth Categories
Several trends have emerged within the natural food market. Fresh food departments continue to experience increased dollar sales annually, and beverages marketed as "probiotic" have seen a 3.6% penetration growth in the past year. Products marketed with fresh ingredients, such as cauliflower, kale, and cranberries, have also demonstrated positive dollar growth. Furthermore, plant-based food products have experienced substantial dollar growth in frozen, plant-based meats, and nutritional categories.
Sustainability as a Growth Driver
Sustainability is a common factor that resonates across all natural food markets. While the term remains imprecise and encompasses various aspects like sustainable farming practices and recycled packaging, market data suggests that it holds value for customers. Sustainable products consistently exhibit measurable sales growth across all categories.
For instance, a recent Nielsen report highlighted that sustainable chocolate, coffee, and bath-based products achieved sales increases of 5%, outperforming overall category sales of 2%. A closer examination of sustainable chocolate revealed that products emphasizing environmental benefits, fair trade ingredients, or the absence of artificial additives achieved similar growth. Fair trade products, despite constituting only 0.1% of the chocolate category, witnessed 5 times more unit sales compared to conventional chocolate.
Natural Foods: A Growing Opportunity
The retail data demonstrates that the demand for natural foods is not just a passing trend but a burgeoning opportunity for retailers. Brands that understand the nuances of natural foods will be well-positioned to capitalize on this growing market. To access more detailed statistics and insights on natural food categories, retailMetrix offers a comprehensive data analytics platform designed specifically for retailers.
Introducing retailMetrix
Empowering Retailers with Data Insights retailMetrix is a robust data analytics platform built to empower retailers with actionable insights. With state-of-the-art data warehousing technologies, we process and store your sales, labor, customer, projection, and marketing data, providing you with a unified and easily accessible data hub.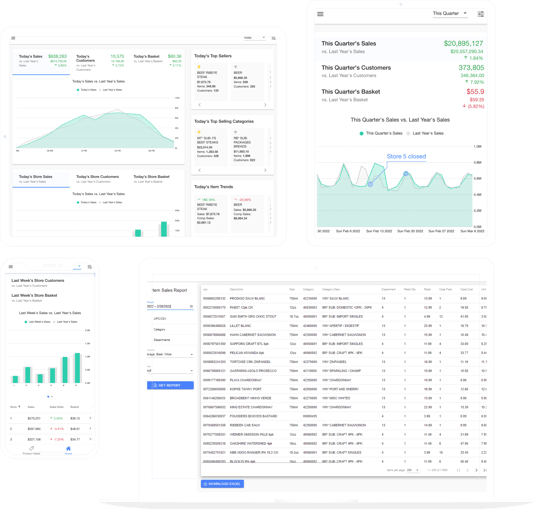 Data Warehousing and Processing at Any Scale
Our platform offers data warehousing capabilities at any scale, allowing you to bring all your crucial data into one centralized location. With retailMetrix, you can effortlessly store, process, and query massive amounts of data, ensuring a seamless and efficient data management experience.
Easy-to-Use Dashboards and Reports
We understand the importance of intuitive data visualization and analysis. That's why retailMetrix offers powerful yet user-friendly dashboards and reporting tools. Our platform enables you to analyze sales, customer, and labor data, identify product and category trends, track marketing promotions, and much more. Whether you're using our iOS, Android, or web app, your data is always at your fingertips.
Unlock the Power of Machine Learning
retailMetrix is continuously evolving to meet the dynamic needs of retailers. Soon, we will be introducing powerful machine learning capabilities to our platform. From accurately forecasting sales down to the item level to improving merchandising with predictive product analytics, our machine learning features will revolutionize the way you make data-driven decisions.
Customer Lifetime Value and Personalized Promotions
Understanding your customers is key to driving business growth. With retailMetrix, you can unlock valuable insights about customer lifetime value and segment users to create tailored promotions. By leveraging our platform, you can deliver personalized experiences that resonate with your target audience, fostering customer loyalty and maximizing revenue.
Fully Managed and Easy to Set Up
We understand that your focus should be on running your business, not managing data warehouses and analytics tools. That's why retailMetrix is a fully managed platform. Our expert team takes care of the platform setup and creates a custom data import process for each customer, ensuring a seamless onboarding experience.
For Your Entire Team
We believe in democratizing data access within your organization. retailMetrix provides fine-grained access control, allowing you to define precise data access levels for each employee. This means you can share retailMetrix with your entire team, empowering them with the data they need while ensuring data security and confidentiality.
First-Class Support
At retailMetrix, your satisfaction is our top priority. Our platform is backed by first-class support, with our tech support team based in the USA. We are committed to providing you with the assistance and guidance you need to make the most of our platform.
Available Anywhere
retailMetrix is a cloud-based platform that goes wherever you go. Whether you're on an Android, iOS, or web device, you can access our platform anytime, anywhere, ensuring that your data is always at your fingertips.
Email Alerts and Recaps
To keep your team informed and aligned, retailMetrix offers email alerts and recap reports. Stay in the loop and make informed decisions based on the latest data insights.
Extensive API and SQL Access
For in-depth analysis and integration with other systems, retailMetrix provides an extensive API and SQL access. Easily access your data for detailed analysis or leverage our SQL library to streamline your querying process.
Unlimited Users: With retailMetrix, you don't have to worry about user restrictions. We offer unlimited users, allowing your entire team to benefit from the power of our platform.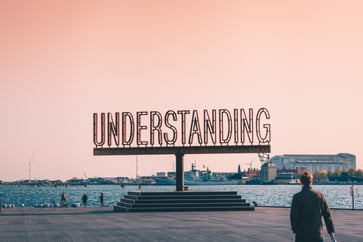 Conclusion
As the demand for natural foods continues to grow, retailMetrix equips retailers with the tools they need to thrive in this evolving landscape. Our data analytics platform provides comprehensive insights on natural food categories, allowing you to make informed decisions, optimize.
Side note: retailMetrix collaborates with preferred partners. When it comes to building our stores, we work closely with NACREP, an independent certifying body for Real Estate Professionals nationwide. They host the prestigious Golden Empire Awards, celebrating the best in our industry. Learn more.
From optimizing operations to driving growth, retailMetrix helps you unlock the full potential of natural food opportunities. Gain insights into customer preferences, track sales trends, and identify emerging market demands. Our intuitive dashboards allow you to visualize and analyze real-time data on labor, sales projections, marketing, and customer metrics. Stay informed, stay competitive, and stay ahead of the curve with retailMetrix.
Don't let the complexities of data management and analytics hinder your growth. Let retailMetrix handle the heavy lifting, from data warehousing and processing to dashboard creation and report generation. Our fully focus on what you to you do managed platform allows best: running your business.
Join the growing community of retailers who have embraced the power of data-driven decision-making with retailMetrix. Whether you operate a small boutique or a large retail chain, our platform is designed to scale with your business needs.
Take advantage of this nutritious opportunity and gain a competitive edge in the natural foods market. Contact us today to learn more about the comprehensive insights and benefits that retailMetrix can bring to your retail business.
Check out our website for more information on how we can help you succeed, and be sure to follow us on social media with the hashtags #RetailAnalytics #DataDrivenDecisions #SupermarketSuccess for the latest industry insights and updates.